DANIEL J. FIORITO, CPA Retired
Co-Managing Member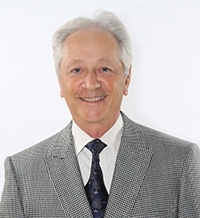 Dan brings over 35 years of financial and business experience to his role as an independent financial planner with Insight Wealth Advisors, LLC, including serving as a partner and a retired Certified Public Accountant (CPA). Dan works with individuals, families, and business owners, offering customized and highly personalized solutions in the areas of insurance planning, wealth accumulation and preservation, and retirement and legacy planning.
Dan strives to help clients understand the importance of developing a strategic, long-term financial plan for achieving their financial goals and objectives, and excels at taking the mystery out of complex issues so that his clients fully understand all of their options. As the relationship evolves, Dan meets regularly with his clients to make sure that, as personal and business situations change, their financial plan remains on-target to help meet their goals. He also makes sure that clients understand each of his recommendations before they implement any specific proposal.
---
MATTHEW A. HETRICK, CFA®, CFP®
Co-Managing Member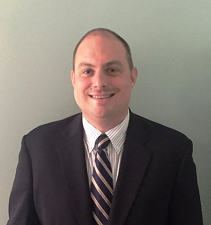 Matt joined Insight Wealth Advisors, LLC, in October of 2012. Prior to joining the Insight team, Matt worked as a financial advisor for Morgan Stanley for over nine years, specializing in financial planning and investment advisory services for corporations and ultra-high net worth individuals. Matt has also worked as a financial analyst for Magna Entertainment and as a real estate analyst for Economic Research Associates.
Born and raised in Southern California, Matt graduated from Loyola High School in downtown Los Angeles. He received his Bachelor of Arts in Economics in 1999 from the University of California in Berkeley.
Matt is a Certified Financial Planner (CFP®). CFP® practitioners must pass a comprehensive, exam that covers the financial planning process, tax planning, employee benefits and retirement planning, estate planning, investment management, and insurance. Matt is also a CFA® (Chartered Financial Analyst) charter holder and a member of the CFA® Society of Los Angeles. To be awarded the CFA® charter, candidates are required to pass three levels of exams, covering areas such as accounting, economics, ethics, money management, and security analysis.
Matt lives in Tarzana with his wife, Betsy, and their twin boys, Lucas and Nicholas.
---
OUR ASSOCIATES
Kestra Financial, Inc provides access to Kestra Investment Services, LLC, #10 Independent Broker-Dealer by Gross Revenue, by Investment Advisor, 2016 Broker-Dealer Reference Guide. It provides advisors with access to top providers and products including stocks, bonds, ETFs and alternative investment solutions through an open-architecture platform and relationships with a wide array of financial product providers.
National Financial Services LLC
Accounts are carried by National Financial Services LLC, Member FINRA/SIPC
*Kestra Financial, Inc. is the parent company of Kestra Investment Services, LLC (Kestra IS), Member FINRA/SIPC and Kestra Advisory Servcies, LLC (Kestra AS). Kestra IS and Kestra AS and their affiliates do not provide legal or tax advice. Investor Disclosures